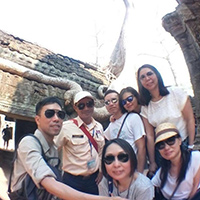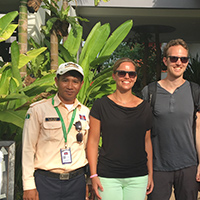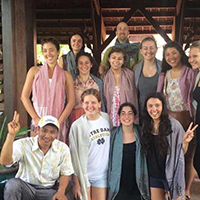 THE BEST TEMPLES AT ANGKOR, SIEM REAP, CAMBODIA
There is no doubt that the region of Angkor is one of the most important archaeological sites in the world. For more than 500 years it was the centre of the Khmer empire and still today it is the spiritual heart of Cambodia. That the national flag has the main temple Angkor Wat in its design speaks volumes.
The whole area stretches out over 400 square kilometres and has more than a thousand temples, especially Angkor Wat ( one of the 7 wonder monuments in the world), Bayon ( Smiling faces temple) and Ta Prohm ( the tomb raider temple), Banteay Srei ( Lady temple), Holly Waterfall ( Phnom Kulen), Beng Mealea (100 percent no restoration ) are now doing attraction many millions tourists who come from different countries around the world.
EXPLORING THE TEMPLES OF ANGKOR WITH SMILE CAMBODIA TOUR IS THE BEST CHOICE!
Smile Cambodia Tour is a new private tour company which set up to support our locals so that they are able to afford their children to go to schools. Of course, before, We have been working as tour guides and drivers with tourists with officials license for more than 10 years. We are full of experiences . Please do not hesitate , travel with Smile Cambodia Tour is
the best choice for you. You will be an Angkor expert by the end of your trip! Immerse yourself in temples,
ancient world stories, modern world impacts and learn how this inspiring complex came to exist. Walk the many temples,see sunrise, sunset, showing you best spots to shoot photos of highlight temples and hearing the history of
Cambodia, its culture,tradition, war, life of Cambodia people and many more interesting things that value visitors would like to know about Cambodia. Please contact us,
we are waiting forward to service all of you in Siem Reap Angkor. 
Many thanks.